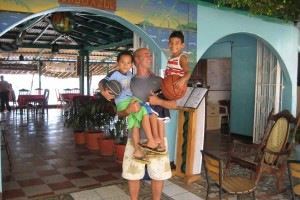 Project Team
In pursuit of excellence in Design and Construction, Designer and Developer, Jeff Gordon, has assembled a talented and experienced team of Professionals and Consultants, Builders and Craftspersons.
Meet the Team at Talanguera Townhomes.
Designer / Developer: JEFF GORDON
Jeff has been engaged in the study, design, and building of physical environments since 1978, with professional degrees from the Rhode Island School of Design (Bachelor of Architecture – 85′), and Harvard (Masters of Architecture in Urban Design -'96). Jeff has designed projects at all scales – and has practiced in New York, New Orleans, Mexico, Providence, Boston, Atlanta, and Nicaragua.
At the Townhomes, Jeff has been the lead designer for all aspects of the project from site planning and architecture, to landscapes and gardens, to wood and steel built-ins. In 1989, Jeff was partner in the design and development of the Harrison Street Townhomes in Providence, RI. The project won the Rhode Island and New England AIA's highest awards (American Institute of Architects), and was published in both the Boston Globe, and the Spanish Quarterly Casa Internacional.
As an educator, Jeff has taught at The University of Texas at Austin, The University of Tennessee at Knoxville, and The Boston Architectural Center. And as a Urban Designer and Community Planning Advocate Jeff has made contributions in Atlanta and San Juan del Sur.
Projects and commissions in San Juan del Sur:
Urban Projects
– The Reconstruction of the Basketball Park at Integral (All Design) (Built)
– The Reconstruction of the Parque (Town Square) / (Co-Design)
– The Centro Civico (Civic Center) / (Consulting)
Commissions and Studies
– Feldman / Scanlon Complex (Site, Landscape and Building Design / Ongoing)
– Las Margaritas Townhome Development (Project)
– Las Palmas Development (Project)
– Wilson Residence (Project)
Jeff has been active in San Juan del Sur for almost 9 years now, calls the village home for most of the year, and also maintains a residence in Atlanta.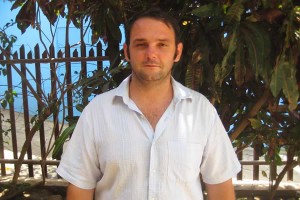 Consulting Assistant Project Architect, and Contractor:
LANCE GEHRING
Since the inception of the project, Lance has played a pivotal and duel role in the design and construction of the Townhomes. Lance's professional degrees include: a Bachelor of Science in Architecture (U. of Idaho – 04'); and, a Masters of Architecture (U. of Idaho – 05′).
On the architectural side, Lance has collaborated in many aspects of the project, with a concentration in Construction Documents and Construction Supervision. On the construction side, Lance worked as a builder and carpenter on various projects in the US, and since moving to Nicaragua in 06' has worked on variety of projects with his brother Gaylan, including the design and construction of La Terraza Hotel near the Parque in San Juan. Lance's double role in the project has promoted high levels of design, detail, and construction.
Lance lives in San Juan with his wife Maria and daughter Mia.
Construction Management: GAGE CONSTRUCTION
Gage Construction is a partnership between brothers Lance and Gaylan Gehring. since 2007, Gage has been in operation since 2006. In addition to their work on the Townhomes, Gage has built a variety of projects in the San Juan area.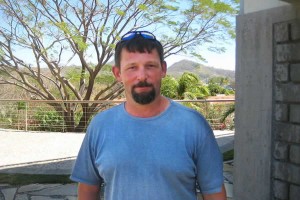 Contractor: GAYLAN GEHRING
Gaylan brings over 22 years experience in residential and heavy construction. You can say the Gehrings have construction in their blood as their family owned an operated a concrete fabrication and installation company in Oklahoma. The overall quality of construction at the Townhomes, and execution of various concrete and masonry finishes, are due In large part to Gaylan's experience and dogged pursuit of good building practice.
Gaylan has lived in San Juan del Sur since 2001, has deep ties to the community, and makes his home here now with his wife, Yanaisy, and their daughter, Danika.
Contractor: LANCE GEHRING
Lance plays a dual role of Builder and Assistant Project Architect. Lance's full bio can be found above on this page.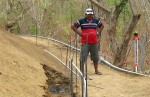 Foreman: EDGAR ESPINOZA
Edgar is a native of Tola, just a bit up the coast from San Juan. Edgar has over 22 plus years of construction experience, at a variety of scales, in both Nicaragua and Costa Rica. Edgar has been the primary Foreman, or Maestro de Obra, with Gage for nearly 7 years. Edgar has a deep knowledge of local materials and construction practices, and recruits many craftsmen on the crew from his hometown of Tola.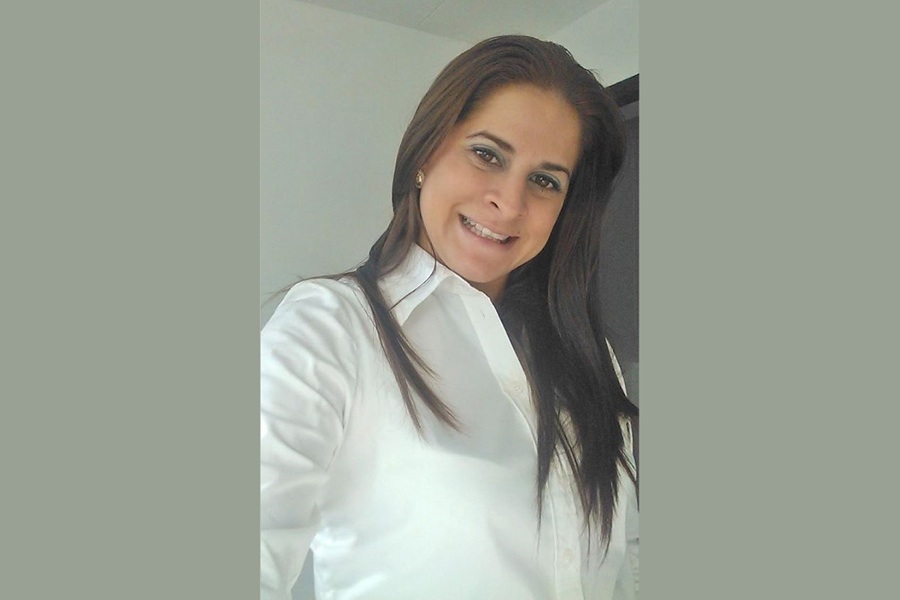 Consulting Project Assistant: MARCELA MARTINEZ
Marcela earned a degree in Business Administration, with Minors in Marketing and Publicity (U. Centroamericana, 05′), and has been an integral part of the team since March of 14′. Marcela fulfills many roles at the Townhomes including: project administration, marketing, and facilitating legal and governmental processes. Prior to her work with the Townhomes Marcela worked in the banking sector, sales and client relations, and business administration.
Marcela is a native of Rivas and lives in Rivas with her daughter Valeria and family.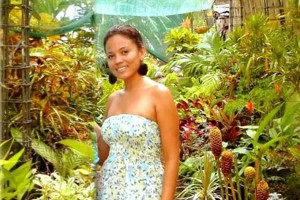 Plants and Landscape Consulting: BELINA VEGA
Belina has worked in the landscape business for more than 6 years, and now owns her own Nursery in the center of San Juan – Jardin Belina. Belina has extensive knowledge of native plants and landscapes, and has consulted on the design of all the plantings and gardens at the project. Jardin Belina has designed and installed a variety of gardens in the San Juan area.
Belina is a San Juan native, and lives in San Juan with her family.